Pecos' PW85 Wind Turbine
The PW85 is an 85kW distributed wind turbine for behind-the-meter (onsite) and distribution-level (community-serving or community wind) power generation. Our design leverages an induction generator, a gearbox, and an extensive portfolio of commercially-off-the-shelf components for high reliability and serviceability. Pecos' cost advantage is founded on two key advantages, optimization for low wind speeds and our patented tilt-up tower and installation system.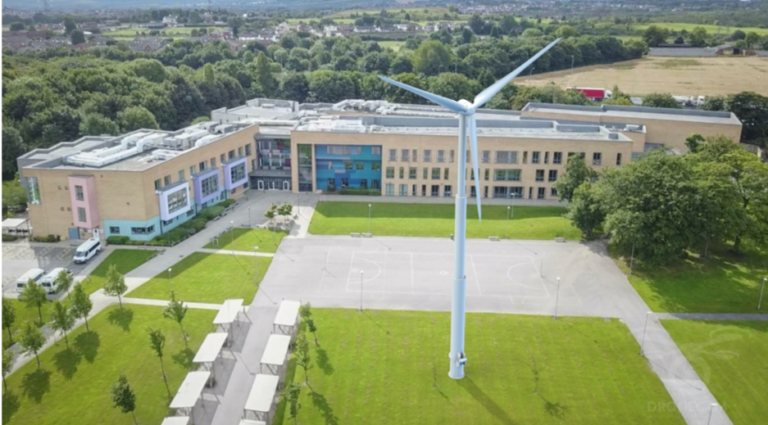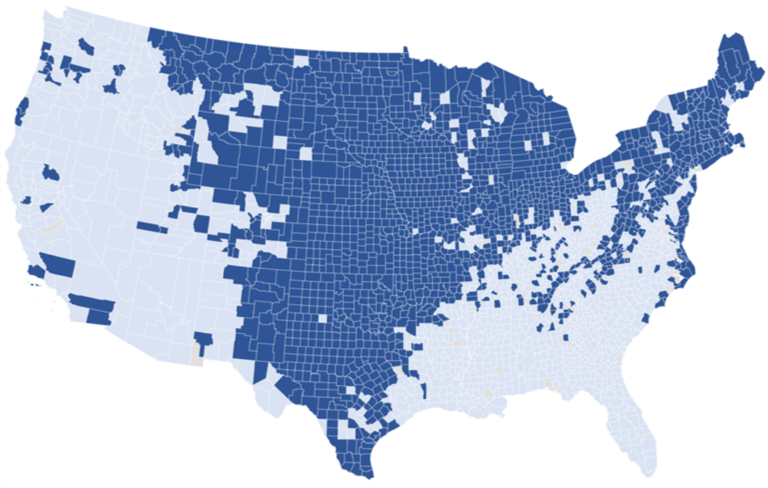 Designed for Low Wind Speed 
The PW85 is optimized for low wind speeds; these wind speeds are very common and allow us to impact a much greater geography. The low wind speed design also boosts capacity factor (the utilization rate of the turbine's generating capacity) and increase energy production.
Tilt-up Tower and Installation System
The PW85 uses a patented tilt-up tower and installation system to drastically reduce balance of station costs through
containerized transportation, ground based assembly, and crane-free installation. Pecos Wind Power's mobile installation and service team ensures the high quality and consistency for each installation.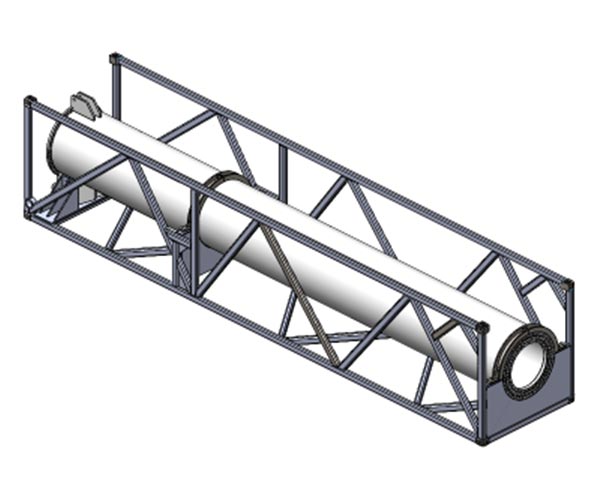 Reusable Tilt-up Fixture
The fixture reduces installation costs through rapid ground-based turbine assembly and crane-free erection. The fixture has the same fit, form, and function as a standard 40' shipping container allowing it to double as the transportation module.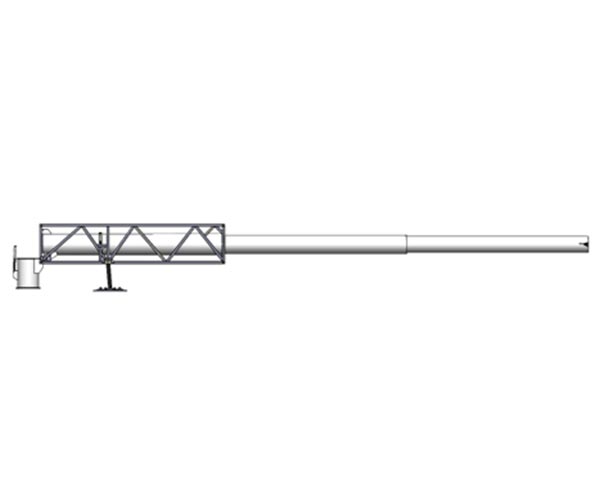 Telescoping Tower Sections
Three tower sections nest within the tilt-up fixture for easy, low-cost shipping and, once delivered to site, telescopically extend for expedited tower assembly.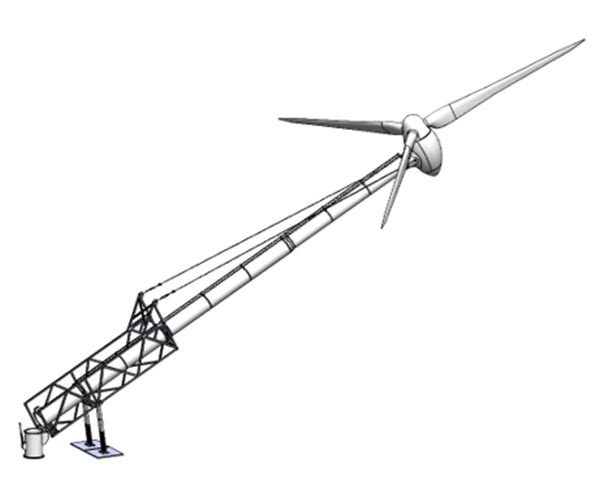 Crane-Free, Hydraulic Tilt-up
Once ground-level assembly is complete, the turbine is tilted-up into its vertical position via onboard hydraulics. After tilt-up, the fixture is removed, shipped back to distribution, and re-loaded with a new tower for the next installation.
Together, these advancements build the foundation for low cost and reliable distributed wind power.